Coll Storm-Pods

Are you looking to escape the hustle and bustle of day to day life? Or do you fancy a family camping holiday but with a wee bit of luxury? Well, we think you've found what you're looking for!
Coll Storm-Pods offer 'glamping' accommodation (aka glamorous camping) on the Isle of Coll. We provide an eco-friendly, cost effective and comfortable self-catering experience that is unique on the island. Based on our family run farm, Cornaigbeg, in the east end of the island, our Storm-Pod is surrounded by wildlife, secluded beaches and dramatic views towards the Outer Hebrides and the Small Isles.
On the farm we mainly rear sheep and cattle but during the summer we also grow silage so we can keep the cows happy during the winter months! In 2016 we looked to diversify and welcomed our first Storm-Pod to Cornaigbeg. As we are a working farm, all we ask is that you keep your dogs on a lead at all times and leave gates as you find them.
We are open all year round and thanks to our turf roof and electric heater, we can guarantee a cosy stay even in the depths of winter. We do everything we can to make your stay a fantastic experience and we look forward to welcoming you to our Storm-Pod soon!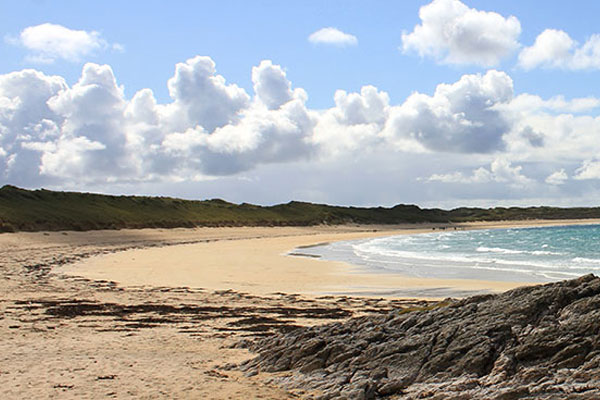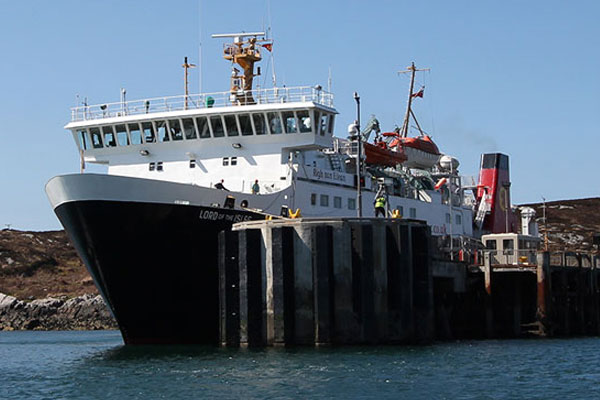 MV Lord of the Isles at Coll